Self-Paying Counselling Clients – Direct billing – ICBC – Extended Health Benefits
Insurance Coverage for Counselling Expenses – WorkSafeBC
MSP – Tax Deductions – First Nations Health Benefits (FNHA)
Most extended health, short term or long term disability benefit packages cover the services of a Registered Clinical Counsellor  
For more information, we suggest that you contact your insurance agent, extended health provider or employer to inquire about the details of your coverage.
Extended Health Benefit Claims are made in much the same manner as with private wellness and health practitioners with the submission of your payment receipt(s) to the insurer.
Catherine Cloutier holds a Master of Arts in Counselling and she is a Registered Clinical Counsellor (RCC) with the BC Association of Clinical Counsellors. She is also a Certified Canadian Counsellor (CCC) with the Canadian Counselling and Psychotherapy Association (CCPA) Profile information & credentials. Read more…
Third-Party Direct Billing for Counselling
In most cases Registered Clinical Counsellors and Certified Canadian Counsellors are unable to provide direct billing to insurance companies at this time. Many insurances companies offer their policyholders the possibility to submit their payment receipt electronically and they usually process their claims promptly. Once your payment for counselling services is received and processed a digital payment receipt will be sent to you via e-mail rapidly in order to ease your claim process. Please feel free to let your counsellor know if you prefer to obtain a print copy of your payment receipt a the beginning of your session.
*Third-party direct billing fees may differ from our standard direct payment fees.
*Exception
We are registered with providerConnect for direct billing eligibility with Green Shield Canada, Equitable Life or SSQ Financial group. Upon request, we can verify your eligibility for direct billing for counselling services.
Please contact us with your:
Carrier's name;
Plan member carrier (cardholder) ID;
Plan member (cardholder) Last Name;
Plan member (cardholder) First Name.
We will verify your eligibility at the moment of scheduling your next counselling appointment.
ICBC Claims: Healthcare Partners in Counselling
Eligibility for Part 7 – Psychological Support Funding for Counselling Therapy
If you have a claim through ICBC you may be able to arrange direct billing coverage for your counselling.
Counselling Therapy Service Fees are included under ICBC as Healthcare Partners in your Recovery.
Several steps are involved in setting this up:
 1. Provide your claim's adjuster with a physician or specialist referral, stating counselling is recommended to address the impacts of a motor vehicle accident.
2. Provide us with ICBC adjuster's contact information & claim number
3. We will contact your ICBC claim's adjuster to confirm coverage and contact you to book a session upon confirmation.
 Some clients decide to engage in counselling prior to confirmation of coverage through the adjuster.  We can not guarantee coverage reimbursement through ICBC.  This information was provided as a courtesy and may become outdated. 
*  Until March 31st 2019 – ICBC usually covers up to $100 + GST per 60 minutes session for the services of a Registered Clinical Counsellor. ICBC claimants are requested to pay a user fee portion to cover the full cost of a Motor Vehicle Accident Trauma (MVA) Counselling session.  The user fee is payable before the session starts.
Please note that ICBC does not cover the fees for
Assessment(s) & progress report(s);
Missed & and late cancelled counselling appointment(s).
*** Upcoming Changes
Effective April 1, 2019, ICBC will pay for Registered Clinical Counsellors the following rates:

Assessment visit: $210

MVA Trauma Counselling session -60 minutes: $120
Starting April 1st 2019, ICBC will cover a claimant for 12 preauthorized treatments with a Registered Clinical Counsellor within the first 12 weeks following the claimant's injury. 
We are not accepting third-party billing request with WorkSafeBC (WCB) at the moment
Is Counselling Therapy Covered by BC Medical Services Plan (MSP) or Disability Assistance Financial Program?
At this time Counselling Therapy Service Fees are not covered by MSP and BC's Disability Assistance
Tax Receipts for Counselling Therapy
Receipts for Counselling Therapy Services are available for tax purposes if needed. We issue a payment receipt rapidly after processing your payment.
We suggest that you consult with an authorized taxation specialist/authority if you are concerned about claiming counseling therapy expenses on your personal or corporate tax return prior to engaging service.
Tax exemptions and guidelines to claim for eligible medical practitioners fees are subject to change without our knowledge. Exemptions may differ from one province to another. 
First Nations Health Authority Health Benefits Coverage for Mental Health
If you wish to find more details about your eligibility to claim your counselling expenses or/and select an approved First Nations Health Authority (FNHA) Registered Clinical Counsellor (RCC) near you
Please copy and paste the following links into your browser:
www.fnha.ca/benefits/mental-health
FHNA (Toll-Free): 1.800.317.7878
Additional Resource: Help for Wellness Help Line
www.hopeforwellness.ca
Unfortunately, we are not accepting FNHA third-party direct billing request at the moment
Direct Counsellor's Access
Specific counselling rates information
Feel free to call
778-765-4110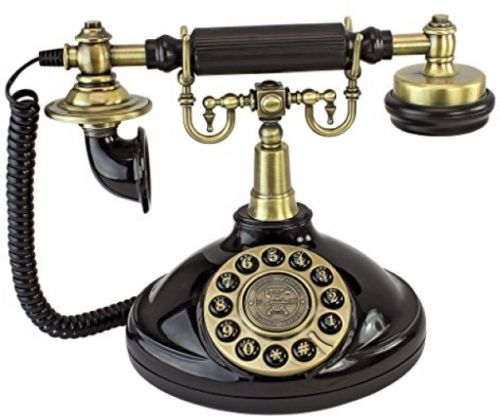 Disclaimer: We provide this information on a volunteer basis and have no official role in the community to provide these resources.  We are not responsible for any errors, omissions, changes and for the level/quality/satisfaction in relation to service(s)/advising/products/goods/referral(s) provided by any of the external (publicly funded, govermental, non-profit or private individuals/corporate-business entities, LLC/sole proprietor(s), DBA's) you may hire or contact.  We humbly provide these tips to assist clients, without access to funds or funding, in finding affordable assistance for mental health concerns or and counselling services in BC/Canada. We do not endorse or recommend any particular products, treatments, services or diagnosis, whether specifically or generally, and professional advice should be sought in relation to all health and treatment decisions.  We provide information and listings only which we hope are helpful, however full disclaimers apply. It is not a comprehensive list, merely some helpful pointers for directions in which you might find free counselling help or mental health resources.As an independent, privately owned business, Sandstone Counselling Centre Inc. provides these counseling and mental health-related resources to assist you in your individual search.  There are other resources available in the BC/Canada area and we encourage you to continue your search until you find the best fit for your circumstances.