Free/ no-fee Mental Health-related, Counselling
&

Wellness Services in Kamloops area
Helpful tips to find Free Counselling
&

Mental-Health Related Services
Sexual Assault Counselling
&

Support
Sexual Assault Centre 
website:  www.ksacc.ca
The Sexual Assault Centre offers more than sexual assault counselling.  The Kamloops Sexual Assault Counselling Centre (KSACC) provides counselling for trauma, supportive counselling as well as information to survivors sexualized violence including historical childhood sexualized abuse, as well as survivors of partner assault. These services may include individual or group based counselling.
Sexual Assault Centre offers Community Based Victim Services
The Centre offers information and support in navigating the Criminal Justice System.  The Community-Based Victim Service Worker can refer victims and families to appropriate counselling and community services. All services are available for both all genders.  Their services are free and there is no waiting period for victim services.
Child
&

Family Services Mental Health Related Services
Interior Community Services (ICS) is a non-profit agency providing programs for people of all ages.
Interior Community Services
website: www.interiorcommunityservices.bc.ca
Mental Health Services – Kamloops
Mental Health and Substance Use  (Interior Health)
Mental health centres through Interior Health provide services including adult community support, adult short-term assessment and treatment, community residential programs, geriatric programs, crisis intervention, day and outpatient programs, addictions counselling, concurrent disorders services, group therapy, peer support, and after-hours mental health support.  They offer intake services out of the Lansdowne office, downtown Kamloops.
#200 – 235 Lansdowne Street, Kamloops
Phone:  250-377-6500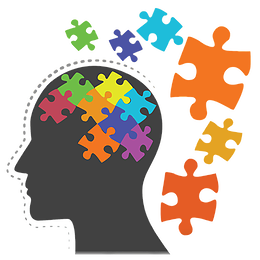 Free Counselling Service for First Nations and Inuit
Hope for Wellness Help Line & Online Chat
Copy & paste: www.hopeforwellness.ca into your browser to access the free counselling online chat
 or
Call 24/7 – toll-free Counselling Help Line at 1-855-242-3310
Their website mentions that telephone & online chat counselling services are offered in multiples languages:  Cree, Ojibway, Inuktitut, English & Français
To access or download a list of FNHA – First Nations Health Benefits Mental Health Provider List
Copy & paste the following URL into your browser: www.fnha.ca/Documents/FNHA-First-Nations-Health-Benefits-Mental-Health-Provider-List.pdf
No Fee Counselling Service for Thompson Rivers University Students
No Fee Counselling Services for TRU Students
Counselling services covered by the tuition fees
The TRU counselling team offers:
Solution-Focused personal counselling for concerns such as stress, sleeplessness, sadness, relationships, and other issues
&
Academic counselling
They provide tips for more effective study, time management and stress management techniques to optimize your academic success.
The TRU Student Counselling Office is located inside Old Main
Unit#1631
805 TRU Way
Kamloops, BC Canada
V2C 0C8
Telephone: 250-828-5023 – Email: studentservices@tru.ca
Read a full description of TRU Academic & Personal Counselling services on their website
Copy & paste: https://www.tru.ca/current/wellness/counselling/about.html in your browser
Additional Free Self-Help Mental Health Resources
This is an interesting option for the self-directed person suffering from anxiety or depression.  CMHA provides a free, independent, self-guided online program with access to multiple resources including video modules, e-books and worksheets.
Feel free to visit their website:  www.cmha.bc.ca  — look for Programs and Services and you will find the Bounce Back Program. 
Disclaimer: Please understand that this list is current as of February 2018 and is not updated regularly, thus might be out-of-date. We provide this information on a volunteer basis and have no official role in the community to provide these resources.  We are not responsible for any errors, omissions, changes and for the level/quality/satisfaction in relation to service(s)/advising/products/goods/referral(s) provided by any of the external (publicly funded, governmental/Crown entities, non-profit or private individuals/corporate-business entities, LLC/sole proprietor(s), DBA's) you may hire or contact.  We humbly provide these tips to assist clients, without access to funds or funding, in finding affordable assistance for mental health concerns or and counselling services in BC/Canada. We do not endorse or recommend any particular products, treatments, services or diagnosis, whether specifically or generally, and professional advice should be sought in relation to all health and treatment decisions.  We provide information and listings only which we hope are helpful, however, full disclaimers apply. It is not a comprehensive list, merely some helpful pointers for directions in which you might find free counselling help or mental health resources. As an independent, privately owned business, Sandstone Counselling Centre Inc. provides these counseling and mental health-related resources to assist you in your individual search.  There are other resources available in the BC/Canada area and we encourage you to continue your search until you find the best fit for your circumstances.